Ah!
The ever difficult decision between tow camper vs motorhome.
I totally get it. And I've been through the choosing process myself.
Spoiler alert! I went with a tow camper — both times. We bought our first rig which was a 2018 Forrest River Cherokee Wolfe Pup 18TO and hit the road Nov 2017.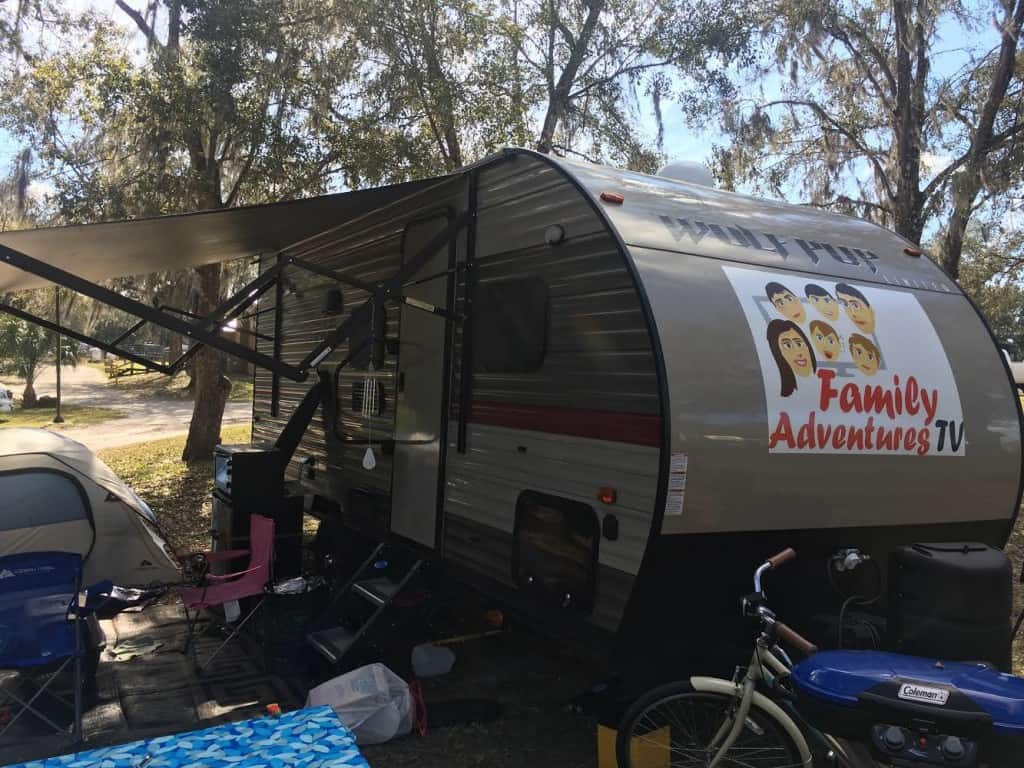 And then in February of 2019, we upgraded to a bigger rig which is a 2019 Prime Time Avenger 24BHS.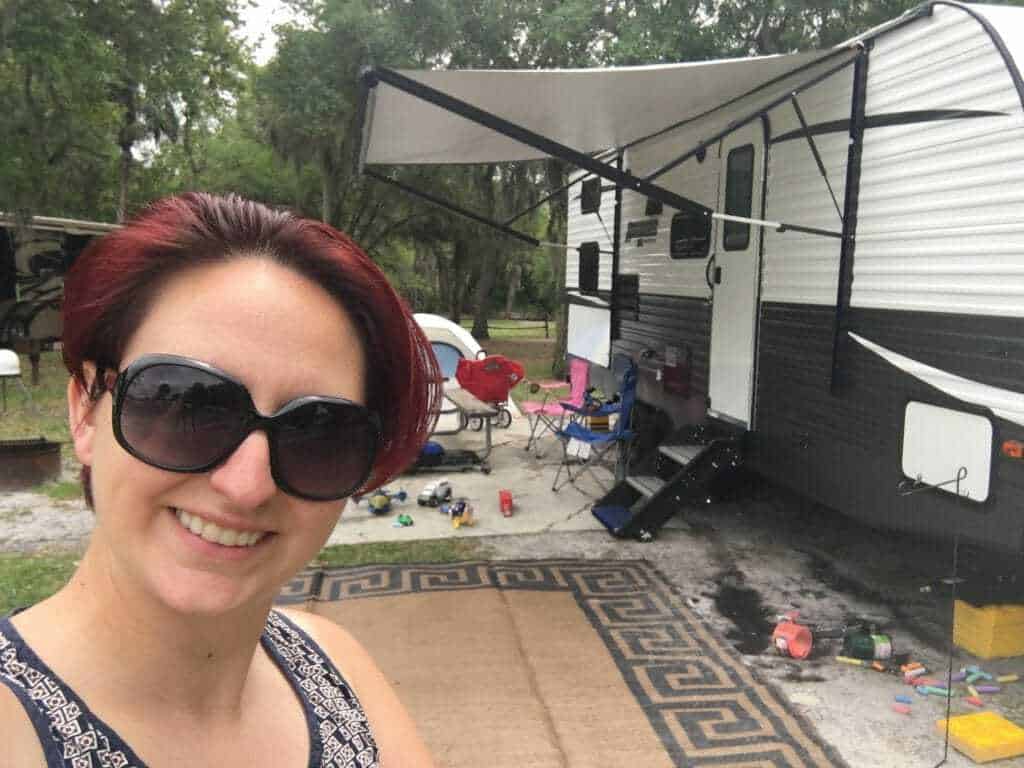 I promise, I won't be biased — you can figure out your own verdict based on your finding when it comes to tow camper vs motorhome. Continue reading as we start out with the Pros & Cons of a tow camper.
Tow Camper – Pros
Let's get into the pros of making a tow camper your RV of choice.
1. Less Expensive
You may make it out of the RV dealership without paying as much money. If you look at the cost of a 32 foot two camper vs motorhome that is the same length, you're going to see a price difference very quickly. That is, of course, because there is no engine in the tow camper but there is in the motorhome.
If you have a truck that can tow the tow camper, you may not have to put out extra money for a truck. Even if you do have to put out money for a truck, you'll likely be able to find a used one at a reasonable price if you're worried about your budget.
2. No Engine Trouble
We've always thought about the fact that when your RV motor is down in a motorhome, your home is stuck in the shop for however long it takes to get it fixed! Depending on how long it takes to get parts for your RV and the like — your home could be sitting there for a while!
And I say home because we're full-time RVers. If you're not a full-time RVer, it might not be as big of a deal but for full-timers, that is definitely one to think about. If your tow vehicle has to have engine work, you're still stuck but you're likely at a campground and you can easily rent a car.
3. Better Gas Mileage
It isn't always the case that you're going to get better gas/fuel mileage and cheaper travel when you go with a tow camper vs motorhome but it is often the case. For instance, we looked at getting a 2019 Winnebago Forza 38W and the fuel mileage (its a diesel) would have been around 9 miles per gallon. Currently in our truck and pulling our tow camper vs motorhome, we are getting about 11 and sometimes even 12 mpg.
Keep in mind that our truck is a gas engine. We tow with a 2018 Dodge Ram 1500 crew cab — to fit our 4 kids, dog and a cat.
4. Usually No Clearance Issues
Since tow campers usually aren't very tall, you often don't have to worry about clearance issues when pulling them. There are still some trailers that get up there so make sure to check to see if you need to be careful around bridges.
Tow Camper – Cons
Let's look at some of the cons you might experience if you choose a tow camper as your RV of choice.
1. What's Going on In There?
I do often worry about what's going on in the tow camper when we hit a railroad track or another bump. I hope everything is okay! Did that new tension rod shower caddy decide it was going to fall down and smash into our medicine cabinet mirror?
Since you're in your tow vehicle and can't see what's going on in your vehicle, it can set you on edge a little bit wondering what's going on in there.
2. Structural Soundness (or Lack Thereof)
The difference between the construction of a tow camper vs a motorhome is pretty major — which is another reason the motorhomes cost so much more than tow campers. When our RV makes sounds when we're unhooking it from the truck, it makes me a little worried something is going to break.
So far so good, but motorhomes are built to a whole different standard and you should keep that in mind when you're ready to purchase.
Many people are worried about learning to tow their RV because they are afraid to mess up their RV. It's a good idea to learn how to tow properly before you get going.
Motorhome – Pros
Let's look at the pros of choosing a motorhome as your RV of choice.
First off, you should know there are different types of RVs that are motorhomes — Class A, B and C motorhomes.
1. Passengers Can Move Freely Around the Coach While in Motion
One of the major motorhome pros that we came about when we were considering buying one was that passengers can move freely around the coach while in motion. Since we have 4 kids, that would mean we don't have to stop for bathroom breaks every few minutes.
If you don't need to stop but you're hungry, send someone to the back to grab some snacks. Easy!
2. Longer Lifetime Use
When you look at tow campers vs motorhomes, you'll find that motorhomes last longer in almost all cases because of how they are constructed. On the other hand, when tow campers start getting up there in age, you'll notice that they don't look so good. I've seen plenty of tow campers with their slides on jacks because there was some issue.
3. Quicker Setup
When you back your motorhome up into a spot (or pull through a spot) you've already taken your tow behind vehicle off if you have one. Now you just have to back in or drive forward through the site and put the auto-leveling jacks on to do their magic.
4. More Underneath Storage
Storage is always something to think about when you're buying a rig. We didn't keep a storage building or anything. We gave away or sold all of our furniture and everything and went super light since we started off with an SUV pulling the 23 foot RV with 1 slide.
Now that we have our current set up with the 32 foot RV and a pickup truck, we have more storage. We have a truck bed cover over our truck which allows us to store some things in there if we don't have enough storage in the RV.
If we would have decided for a motorhome in our tow camper vs motorhome decision, I know we could have so much more space because of the under-vehicle storage ability or most motorhomes.
5. Usually Comes with a Generator & Inverter
I've never seen a tow camper that comes with a generator or inverter so you can use your outlets when you're driving or when you're parked without shorepower. When you look at motorhomes, you'll be able to use your outlets as long as your batteries have a charge.
Since your batteries charge when you are driving, you're always good to go since you have the inverter and if you're not driving, you can use the generator to charge the batteries.
Motorhome – Cons
Let's go over the cons of choosing a motorhome as your vehicle of choice.
1. When The Motor Goes Down – Your Home Is in the Shop
I listed a pro for tow camper vs motorhome above that said your house won't be in the shop so here's the flip side.
Let's say that your RV comes upon some serious repair work needs. If you're nowhere near home or family, you'll have to hold up in a hotel until it is fixed. Depending on the parts and the type of work that needs to be done, some people have had to wait for months to get their RV repaired properly.
2. More Expensive
Whether you get a gas or diesel motorhome, you are almost always going to come out more expensive when you come to the tow caper vs motorhome pros and cons list. If you have the money to put into your rig then maybe it's the right choice for you but some people simply don't have it available.
3. Clearance Issues
Some motorhomes are extremely tall. Most class A motorhomes are very tall and can have issues in some areas if you're wanting to camp at smaller RV camping spots. Before you take a path, make sure you know what's ahead so you don't take the top off your RV.
I'd have to say that would be a major con.
Summing Up the Tow Camper Vs Motorhome Pros & Cons
There you have it — my list of tow camper vs motorhome pros and cons. Now you can compare these RVs side by side and see which one is the best for you.
You may already be worried about space in your RV. Does that sound like you? Don't worry, check out our article about RV space-saving tips and learn how you can use your space to the max.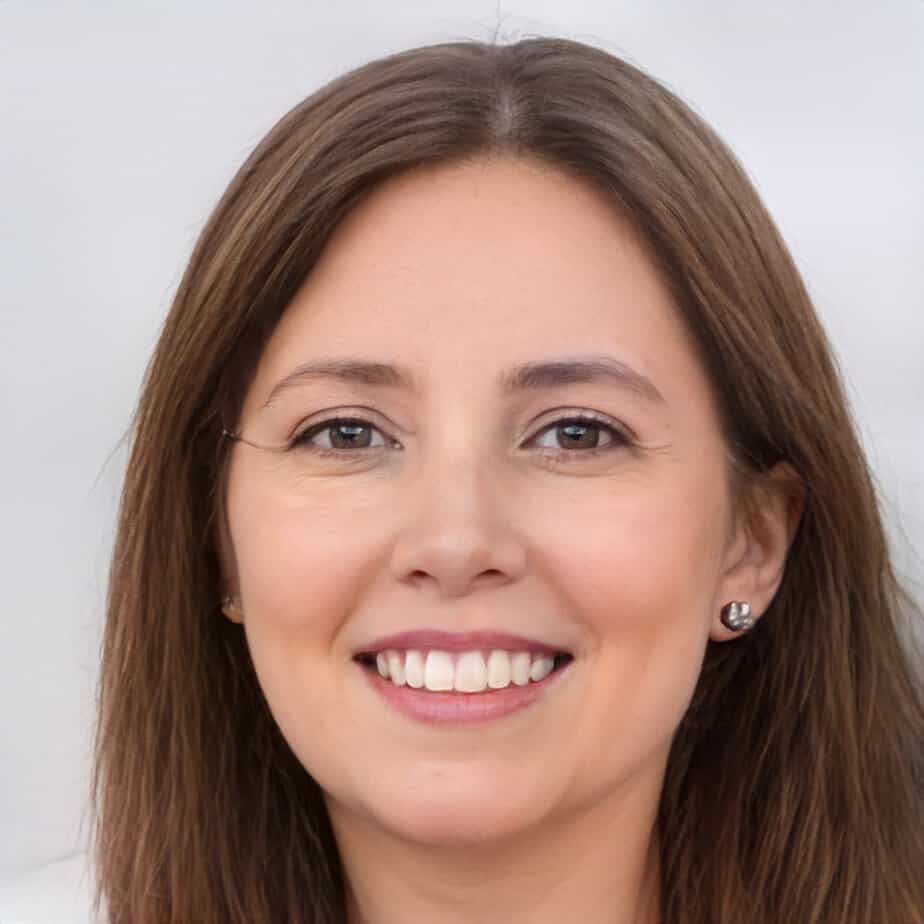 Jill Miller is the founder of Your RV Lifestyle. Trading corporate America for the open road, Jill, along with her partner Jose, began their RV journey, making an unconventional start by wintering in New Jersey. A natural adventurer, she was motivated by a desire to explore the USA and beyond, embracing the varied landscapes, communities, and cultures across the country.
For Jill, the allure of RV living was not about material accumulation, but rather the pursuit of an adventurous, fulfilling lifestyle. A lover of golf, bicycling, hiking, and line dancing, she has carried her passions across the country, engaging with them in diverse settings. Jill's commitment to the RV lifestyle came after years of careful research, numerous consultations with RV owners, and personal trials, including living in a rental RV.